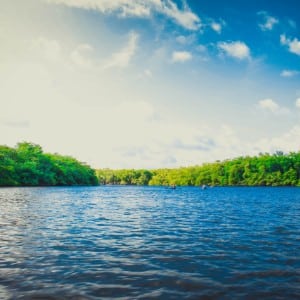 There are some significant events that happened in July throughout the course of our history. Construction started on the Erie Canal, New York City abolished slavery, the Statue of Liberty was presented to the United States, and the American flag received its 50th star, to name just a few. What significant events do you have going on this summer? If your plans are pretty quiet, then consider a trip the Hudson Valley. We are continuing in our current series and so to help you plan your trip, here is how you can spend 3 days in the Hudson Valley NY.
Hudson Valley Trip Day 1
After your gourmet breakfast at the inn, pay a visit to the world-renown Storm King Art Center, located just minutes away. This open-air museum one of the nation's top art centers and was named due to its proximity to Storm King Mountain. Over 500 acres are dotted with large-scale sculptures and site-specific commission pieces. Walk at your leisure or choose to rent a bike! Touring Storm King by bicycle is a great way to see and experience the landscape and art. Once you have had your fill of art sculptures, switch gears and take a trip over to the Stony Point Battlefield Lighthouse.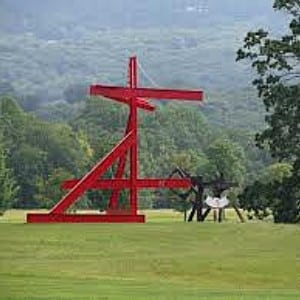 The Stony Point Battlefield Lighthouse is about 40 min away. It was built in 1826 and is the oldest lighthouse on the Hudson River. You will find it at the Stony Point Battlefield in Stony Point, NY. This historic lighthouse protected the southern entrance to the Hudson Highlands from 1826 to 1925. For any history buff, this is a great place to spend an afternoon.
Top off the day 1839 Restaurant & Bar at Brotherhood Winery located less than 10 minutes from our bed and breakfast. It's on the ground floor of the Brotherhood Winery building and is a fine dining restaurant with a historic, rustic touch. Their classic hand-crafted Martinis are a favorite.
Hudson Valley Trip Day 2
Wake up ready and refreshed from an amazing night of sleep in your suite and start off with a guided tour of the US Military Academy at West Point. This prestigious academy just 20 minutes away took a spot in our series of top 5 attractions to check out. In addition to a guided bus tour we suggest visiting the West Point Museum. It's the oldest museum in the United States Military with over 60,000 historical artifacts!
Next, enjoy lunch on the scenic Hudson River, at another one of our favorite restaurants, Blu Pointe. Picturesque river views, a cozy, elegant dining room and a farm-to-table menu that features fresh seafood & prime beef make this a top spot.
Finally, finish off the day with some relaxation at Lake Tiorati on Seven Lakes Drive. This popular local lake is surrounded by wooded hills and offers visitors the opportunity to swim, fish, boat, or just picnic!
Hudson Valley Trip Day 3
For your last day we've got some great attractions to see. The first one is a bit of a drive away (about an hour) but well worth the scenic trip over. We suggest seeing the Kykuit Rockefeller Estate. The Hudson Valley is rich in history and Kykuit is a distinguished landmark. Four generations of the Rockefeller family called this place home and for 100 years this beautiful site has been meticulously maintained and the gardens, architecture, and scenery are just stunning.
Then, on your way back to our bed and breakfast you can make a stop at the Croton Gorge Park and the New Croton Dam. The Gorge Park is a 97-acre property located at the base of the Dam and offers impressive views. At the park you can go fishing, picnicking and hiking. There is a direct trail access to New York State's Old Croton Aqueduct here.
Whew! What a great three days spent in the gorgeous Hudson Valley! There is a reason so many of our guests return year after year. We would love to host you for a memorable getaway. Book direct online and contact us anytime for further information.