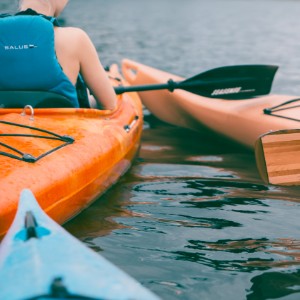 We have been having a great time exploring what our guests could do during a 1, 2, or 3-day stay with us in the Hudson Valley. Today brings us to our final part of the series with a sample 4-day schedule. With so many things to experience here, it makes sense to make the most of your vacation and spend more than a day or two. Our bed and breakfast is perfectly located as we are near many amenities yet secluded enough to enjoy a private getaway. Keep on reading to learn how to spend 4 days in the Hudson Valley.
Hudson Valley Day Trip 1
Your day will start with an amazing gourmet breakfast to get you fueled for a day of adventuring. First, just a 25-minute jaunt via I-84E will take you to the hip and popular destination of Beacon, NY. It's beautiful and picturesque place set at the foot of Mt. Beacon and it is home to DIA: Beacon, your first stop for today. DIA: Beacon is a one of the nation's most well regarded contemporary art museums. Housed in a former Nabisco factory this museum has more exhibition space than Manhattan's Guggenheim, Whitney Museum, and MoMA combined.
From DIA take just a few more minutes south to get to Cold Spring, NY. This quaint community offers a "Main Street America" type of experience and a wonderful place to spend the afternoon and evening. The center of the village is on the National Register of Historic Places due to its many well-preserved 19th-century buildings. Main Street includes a myriad of antique shops, coffee houses and restaurants. Many have outdoor dining and live entertainment. For some relaxing, check out the river's edge park areas where you can find a gazebo and many benches overlooking the Hudson.
Enjoy an evening dinner at one of the many restaurants in Cold Spring. Riverview, the Cold Spring Depot, and Le Bouchon are three different choices to try!
Hudson Valley Day Trip 2
After a luxurious night of sleep in your suite day two can begin with a trip to Scenic Hudson's Long Dock Park. This place used to be a 19th-century transportation link between New England and points west. It once contained a rail ferry terminal, warehouses and other buildings. Over time it was rehabilitated and remodeled to be a riverfront destination with a kayak pavilion and beach for launching boats, rehabilitated wetlands and meadows that attract wildlife. Spend the day fishing, sunbathing or just admire the magnificent vistas of Newburgh Bay and the Hudson Highlands.
On your way home after a relaxing day at the park, end the day with a delicious meal at Billy Joe Ribworks in Newburgh, NY. This popular restaurant is a fun, southern BBQ joint located on the waterfront. Their menu centers around their famous ribs and you'll find regular live music and entertainment on the outdoor deck.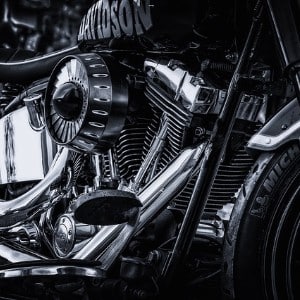 Hudson Valley Day Trip 3
Another morning brings another chance to explore the Hudson Valley! With many motorcycling enthusiasts visiting us each year, we thought we'd mention two fun places to check out: The Motorcyclepedia Museum and Orange County Choppers. The museum boasts over 400 motorcycles – military and police, choppers, Japanese, British, and cycles from American manufacturers from years past. Orange County Choppers create some of the world's most original custom motorcycles. During a visit you can see the bikes, take a tour of the shop floor, visit the apparel store or enjoy their Cafe.
The Liberty Street Bistro is a nice spot to get lunch – it's one of our favorites in Newburgh, NY! It is an upscale restaurant with a great cocktail bar and lounge and a menu inspired by French cooking techniques.
From the nitty gritty world of motorcycles, switch gears and head to see the elegant Boscobel House and Gardens. This beautiful historic house museum was built in the 19th century and contains one of the finest collections of the Federal period. Take a step back in time to appreciate this meticulously maintained property. A tour will show the house, gardens, grounds and seasonal exhibition.
Hudson Valley Day Trip 4
We hope you are still full of steam to enjoy a final day in the Hudson Valley. Today brings being up in the air and down on the water! There are several companies with which to reserve a stunning hot air balloon ride with a bird's eye view of the Hudson Valley. It's a perspective not many get to experience!
Second, take in a different view with a cruise on the Hudson River. The Pride of the Hudson, River Rose Cruises and the Estuary Steward each offer guests various cruise options. The River Rose is a popular choice as it is the only New Orleans style paddle boat with upper and lower decks that cruises the Hudson. They have a great Dinner Buffet Cruise that you'd enjoy! See some popular local sights such as Washington's Headquarters, Mount Beacon, Bannerman Island, Breakneck Mountain, Cold Spring, and Constitution Island.
And that's a wrap! What an amazing way to spend four days in the beautiful Hudson Valley. Take the various activities and sights we've mentioned over the course of this series and plan your own sampler trip! If you are ready to book your next memorable getaway book direct online and contact us anytime for further information.