It feels like a bit like ground hog day to still be talking about the coronavirus but it's the world we live in right now so we have to keep going! You can choose to dwell on the negative or do your best to seek the positives and that is what we are doing today – looking on the bright side! We are all having to be creative with how we vacation and stay safe. Cabin fever is real but social distancing doesn't mean you can't go outdoors. During these gorgeous summer days, get outside for a fresh change of scenery! Enjoy a summer golf vacation in the Hudson Valley – it's a great way to get outdoors while still staying safe!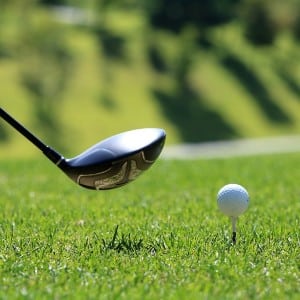 Spending more time out in Mother Nature will boost your mood and lower stress and anxiety. An afternoon on the green for 9 or 18 holes might be the best medicine for you right now! The Hudson Valley is home to a number of amazing courses – suitable for the amateur to the pro. See below for a few favorites!
West Point – One of our favorites, the West Point Golf Course offers players terrific views and challenging holes for golfers at every skill level. It is an 18-hole course with 6,007 yards of golf from the longest tees for a par of 70 and just 20 minutes from our B&B.
Stony Ford – Just 15 minutes from our bed and breakfast, the Stony Ford course in Campbell Hall, NY is a convenient place to get on the green during a stay with us. This 18-hole regulation course features lush fairways and immaculate greens with a scenic backdrop where you can soak in the summer.
Hickory Hill – This course is in the quaint town of Warwick, NY, about 35 minutes from us. It is a fun 18-hole regulation course with 2 putting greens that can be used for chipping and putting, driving range of 15 stations with grass tees, and a fully stocked golf pro shop. You'll also find great food at the 19th Hole Bar & Restaurant.
Winding Hills – Winding Hills is 25 minutes from our bed and breakfast in Montgomery, NY. Enjoy an amazing golfing experience on this 18-hole course with 2,595 yards of golf. Every hole has a picturesque backdrop and there are plenty of tricky fairways, water hazards and sand traps to keep the expert golfer challenged.
Mansion Ridge – Located in Monroe, NY, this course is just 20 minutes from us. One of the few public 18-hole Jack Nicklaus Signature golf facilities in New York, Mansion Ridge offers players a stunning championship course with rock formations, wetlands, mature forests and spectacular views. It is a 6,889-yard, par 72 course.
We've got plenty of beautiful summer days left so take advantage and plan a getaway today! Our bed and breakfast is a great option for those looking for a road trip destination. Whether it's golf, hiking, window shopping or just rest and relaxation, the Hudson Valley is the best choice for a safe summer vacation. Book online today and contact us anytime for further information.