Give the proper nod to the end of summer with a thrilling ride down the Hudson River! From little corner restaurants to museum exhibits to places to hike and explore, we want to share it all with you. The Hudson Valley is one of the most beautiful areas this country has to offer and we want you to experience it for yourself. We know that the Coronavirus pandemic has affected so many and your ability to travel. If we can't host you just yet, then tuck all these amazing things to experience in your back pocket and plan for a future vacation! One amazing thing to try is an exhilarating speedboat ride down the Hudson River with Shadows One. Keep reading to learn all about this fun adventure!
The Shadows One speedboat is 33-foot long, dual hull taxi with twin 350 hp engines. If that doesn't mean much to you then just know that this boat creates one of the fastest rides around from Poughkeepsie to Newburgh! It glides over the water smoothly, even speeds up to 60 mph and can comfortably seat 13 passengers. This boat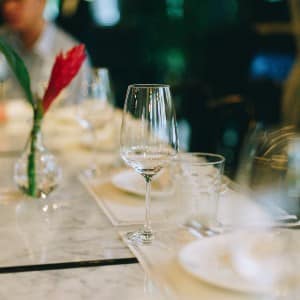 has been Coast Guard approved and is licensed by the New York Waterways Department so you are in safe hands. Click here for a map that shows you the route from Poughkeepsie to Newburgh.
The starting point in Poughkeepsie is about 45 minutes north of our bed and breakfast. Visitors love their "Dock & Dine" option where you can step off the boat in Newburgh for a delicious dinner at either the fine dining option of Blu Pointe or the more casual and family friendly Billy Joe's Ribworks. Then hop back on for the return trip home! Shadows One does require reservations and if you do not have a group of at least 8 people, then the cost is $200 roundtrip.
We'd love to know about your experience if you have tried this before or if you go in the future, report back with your review! Plan your next Hudson Valley vacation by booking your reservation online directly through our website or contact us anytime for more information about our inn or the beautiful area we call home.