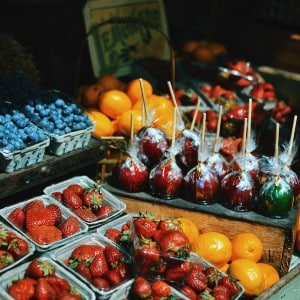 Abraham Lincoln once said, "Folks are usually about as happy as they make up their minds to be." We aren't sure what might have been going on in the world when he said that but it still rings true today. Despite difficult circumstances, whether dealing with the fallout of COVID-19 or a personal situation, a positive, optimistic attitude can make all the difference. Here at the Caldwell House Bed & Breakfast, we are always looking on the bright side and we've got something fun to share with you today! Coming up October 3-4, 2020 is the Walktoberest at the Walkway Over the Hudson. Come check it out!
With so much cancelled during this season we are excited about this great event that we know our guests will enjoy! This is a great opportunity to get out and try some great food and products while supporting the many local vendors that have been affected by the COVID-19 pandemic. Walktoberfest is bringing together local farms, distilleries, wineries, restaurants, artists, artisans, and more for two days of tasting and sharing. In addition to samples each vendor will also have various wares and products for sale.
The event will take place from 12pm-5pm both Saturday and Sunday and there are two ticket options. Opt for a full admission ticket that includes complimentary samples from our distilleries, breweries, and wineries for $25 or the "non-alcoholic" ticket, which provides admission without any tastings for $10. All proceeds from Walktoberfest benefit the Friends of the Walkway and Hudson Valley Rail Trail. You can view a complete list of all vendors involved here.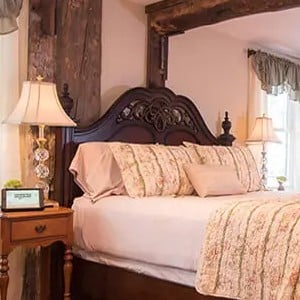 Will I be safe?
Yes! Walktoberfest will follow all New York State mandates for safety. Vendors will be spaced out 12-feet apart and tickets are limited to keep large crowds at a minimum. All attendees are required to wear a face covering except when sampling, all seating areas will be set up for social distancing, and hand sanitizing stations will be available.
Where should I stay for the weekend?
At the Caldwell House Bed & Breakfast of course! We would love to host you for a memorable weekend getaway to the Hudson Valley. Our home is less than an hour from the walkway and we can show you the way! Book online today and contact us anytime for further information.