FEATURED EVENT
Tour with Artist Tobias Putrih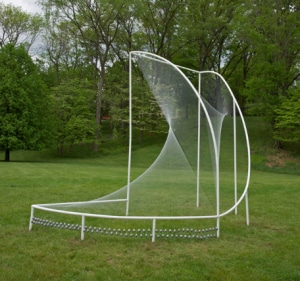 Sunday, August 26, 3 pm
Tobias Putrih, whose work Corner Entrance (2012) is featured in Light and Landscape, discusses his artistic practice and leads visitors on a tour.
Beekeeper Tours
of Peter Coffin's Untitled (Bees Making Honey)(2012)
Saturdays at 12 pm, 1 pm, & 2 pm
Storm King's beekeeper leads tours of the beehives that are installed as part of artist Peter Coffin's project Untitled (Bees Making Honey) (2012). Participants will learn about the ways that honey bees make use of the sun's light, and will take away a sample of local honey. Space is limited on each tour.

Tramsforming Communities Through Art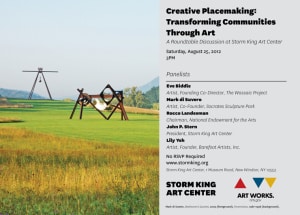 Saturday, August 25, 3 pm
Storm King Art Center presents a panel discussion about creative placemaking with National Endowment for the Arts (NEA) Chairman Rocco Landesman and artists Eve Biddle, Mark di Suvero, and Lily Yeh. The artists will discuss their experiences developing projects that have enlivened and enhanced neighborhoods and communities, while Mr. Landesman will provide the perspective of the NEA and its support for efforts to improve communities through the arts. Storm King President John P. Stern will moderate the discussion.
Sunday, August 26, 1 pm
Celebrated educator Wally McGuire introduces children (and adults) to Storm King's sculpture collection. McGuire's tours enable visitors of all ages to find personal connections to sculpture and introduces concepts such as representation, abstraction, and stylization.
Free admission for all visitors
Members' Event:
Special viewing of Lunar (2011) and moonlight tour of Storm King with artist Spencer Finch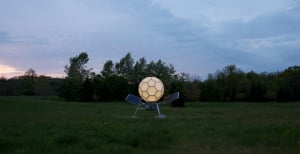 Friday, August 31, 8 pm
Join artist Spencer Finch for a moonlight tour and special viewing of his work, Lunar, which is part of the current exhibition Light and Landscape.
Click here
to RSVP by August 28.
Donor Members and above.
Yoga at Storm King
Saturday, September 1, 10:15 am
Join us for an hour of outdoor yoga in the morning light. Yoga for any level – beginners welcome. Bring your own mat.
Mark di Suvero and Socrates Sculpture Park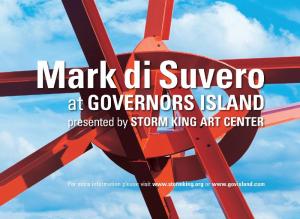 A collaboration between Storm King Art Center and Socrates Sculpture Park.
In honor of the 25th anniversary of Socrates Sculpture Park, co-founded by Mark di Suvero, artists who have exhibited at Socrates will give tours of the di Suvero exhibition and talk about ways in which their productions intersect with his.
Jory Rabinovitz: Sculpture Dérive
Saturday, August 25, 3pm
Sculptor Jory Rabinovitz leads a dérive on Governors Island. Popularized by French theorist Guy Debord, a dérive is an unplanned journey through a landscape, usually urban, on which the subtle aesthetic contours of the surrounding architecture and geography subconsciously direct the traveler(s), with the ultimate goal of encountering an entirely new and authentic experience. In the spirit of the dérive, Rabinovitz will create sculptural footwear for participants' peregrinations through the Island landscape.