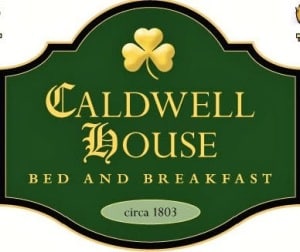 The Hudson Valley Rail Trail is hosting a really
cool
event this Friday evening, October 11, 2013 –
The walk is 2.5 mile round-trip and will go westward
to
Tony Williams Park on Riverside Road in
Highland, NY.
Bring flashlights, but leave dogs, pets,
bikes, scooters, roller blades, and skateboards at home.
The evening includes a bonfire and a storyteller.
Donuts and cider
will be served. In addition, there
will have a living Ghost Tour
that includes a walk
through Lloyd's history sponsored by the
Highland High School Theatre Club along the
trail during
Moon Walk 2013.
For more information, call 845-691-2066 or visit www.hudsonvalleyrailtrail.net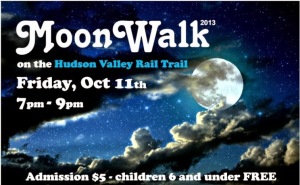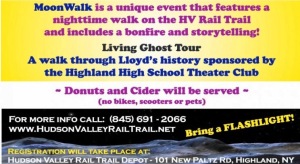 Caldwell House Bed and Breakfast
Salisbury Mills, NY 12577