Now, this looks like fun!!!
Come enjoy a wonderful dinner and experience a
"Murder on the Green"
dinner theatre at the lovely
Annarella's on the Green
in nearby Cornwall, N.Y.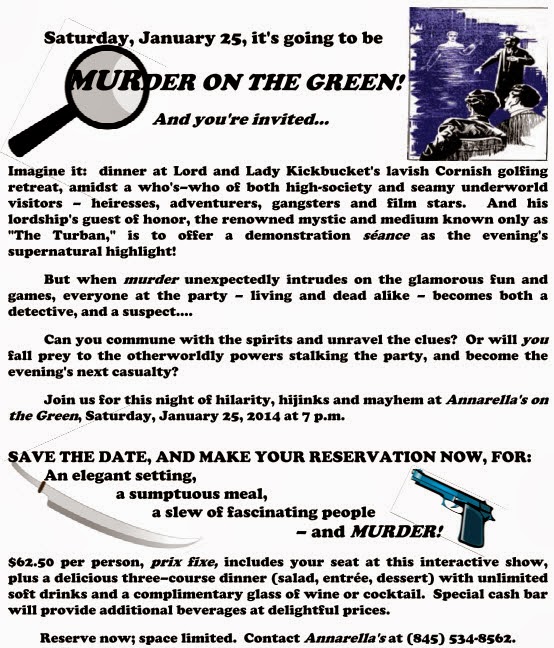 About Annarella's:
 Annarella's on the Green
 is located at the highest point on Storm King Golf Club in Cornwall, NY. To say the view is beautiful is an understatement. From your table at Annarella's, you are right in the middle of a gorgeous panorama. Around you are the beautiful mountains of the Hudson Highlands and at night, the twinkling lights of Cornwall in the near distance
.
Caldwell House Bed and Breakfast
Salisbury Mills, NY 12577