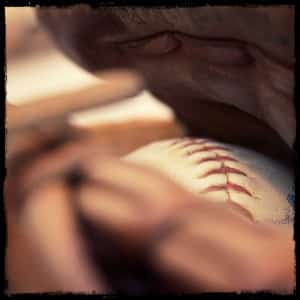 Baseball is a sport that seems to stir up more nostalgia than any other sport. It's a sport that is beloved by so many, has been and is played by so many and memories go way back. Do you have fond memories of playing a pick up game with the neighborhood kids in a backyard or out on the street? Known as America's "national pastime," the game originated before the American Civil War and the first professional baseball league was formed in 1871. This history and much more can be found at the current History of Baseball exhibit at the Karpeles Manuscript Library Museum in Newburgh, NY.
The Karpeles Manuscript Library Museum holds the world's largest collection of important documents and manuscripts. It really is a treasure in the area and is worth visiting if you have a love for history. It was originally built in 1923 as the Newburgh Savings Bank and now rotates collections of famous manuscripts. If you have a love for the sport of baseball, the current exhibit on Baseball History is a must see. This incredible exhibit contains around two-dozen original manuscript pages and rare printed documents regarding that history of baseball in the 19th and early 20th centuries.
You will find documents that highlight the career of George Herman Ruth, whom we all know as "Babe" Ruth. He played in the major leagues for an astonishing 22 seasons and you'll be able to look at a scorecard from the 1915 World Series and a contract that Ruth signed in 1935 to join the Boston Braves. There is a fascinating letter from 1939 that describes in detail the invention of the catcher's mitt and so much more. It truly is an impressive collection to view. This exhibit will be available for viewing through April 26, 2017 and admission to this museum is free! They are open Monday to Saturday from 10am-4pm and Sunday from 12pm-4pm.
If you enjoy touring museums or have a love for the arts and theater, the Hudson Valley has much to offer. In fact, the impressive Storm King Art Center, which is an outdoor sculpture garden is just minutes from our bed and breakfast here in Salisbury Mills. Come spend a memorable weekend with us—book online and we can help you plan the perfect getaway.