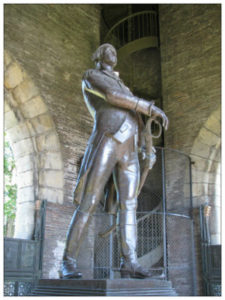 According to the Urban Dictionary, a history buff is "a person who knows a lot about history, particularly a lot regarding a period of time, person or place." Would you fall into that category? Do you enjoy learning about the past? Keeping history alive is so important! Learning helps us understand other cultures, preserves stories, inspires us, and gives us a true sense of identity. We have some amazing historical spots around the Hudson Valley, giving guests who are true history buffs lots to see and do. A favorite of many is Washington's Headquarters State Historic Site and we think it may be the perfect place to stop on your next adventure during your stay with us.
A quick 20-minute drive away in Newburgh, Washington's Headquarters overlooks the Hudson River and is where General George Washington was in command during the final year of the American Revolution. It was acquired and opened in 1850 and is our nation's first publicly owned historic site. It is a place where history was made! Washington made his headquarters and residence at the Hasbrouck family's fieldstone farmhouse from April 1972 to August 1783. Some of Washington's most important decisions were made here.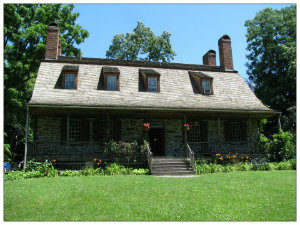 The Caldwell family has in fact a pretty neat tie to this historic location! In 1848 the building was scheduled to go up for auction due to the Hasbrouck's defaulting on a government loan. Andrew J. Caldwell, who was the loan commissioner of the U.S. Deposit Fund, stepped in to ensure that this very important location was preserved as a historic site.
Today, the small house is set up and furnished to give you a glimpse of how things were and is open for guided tours. Tours are offered Wednesday through Saturday from 11:00 am until 5:00 pm and Sunday from 1:00 pm until 5:00 pm.
The Hudson Valley is a beautiful mix of old and new—tons of amazing history mixed up with modern and cutting edge. Come for a visit and see for yourself why many who come for a quick trip end up back year after year. Book online today or contact us for further information.