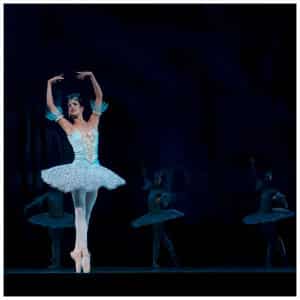 Location…location…location! Is that not what a realtor uses to promote a beautiful home to a searching family? We could say the same thing about our bed and breakfast in Salisbury Mills, NY. We are only 15 minutes from the landmark Hudson River and close to so many amenities and things to see and do. Our guests have a never-ending list of places to go in every direction. Whether wineries, award-winning restaurants, places to hike, or quaint boutique shops, we've got it all. We are also fortunate to be close to the prestigious West Point Military Academy, which boasts a fantastic performing arts center called Eisenhower Hall Theatre.
Eisenhower Hall Theatre, or "Ike Hall," as it is often called, brings a variety of performances all year long. It has become a premiere performing arts center in the Hudson Valley where you might see an opera, dance troupe, musical, comedian, symphony orchestra, a Broadway play and more. The theatre itself is beautiful with not one bad seat in the house. Before the show you can walk the grounds, relax and take in the river views on the ballroom veranda, or get something to eat in Mamie's Buffet or Ike's Riverside Café.
This fall, they have four spectacular shows that are sure to sell out, so book your room with us, get your tickets and come enjoy a fun getaway in our neck of the woods!
Eisenhower Hall Fall Performances
The Broadway Boys – September 23rd, 2018
Paul Taylor Dance Company – October 14th, 2018
ARTRAGEOUS – October 27th, 2018
Mike Epps – November 4th, 2018
Moscow Ballet's Great Russian Nutcracker – November 18th, 2018
Don't forget to check out our specials page and particularly, our Pie on the Pillow special that is ONLY for September – you don't want to miss out on that one!