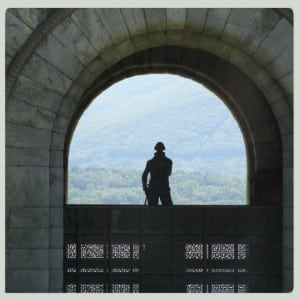 There is such rich history all around our bed and breakfast here in Salisbury Mills, NY. Franklin D. Roosevelt's Presidential Home, Library and Museum is nearby. The incredible Lyndhurst Mansion is just a short drive away and Kykuit, the historic home to four generations of the Rockefeller family can also be visited while visiting us. Washington's Headquarters State Historic Site is also just 20 minutes from our B&B. This is where General George Washington spent more time than anywhere else during the Revolutionary War and on April 27th, 2019 they are re-opening the Tower of Victory.
Washington's Headquarters is located in Newburgh, NY and it's the nations first publicly owned historic site. Washington made many of his most crucial decisions in the rooms of this place. It's also commonly known as the Hasbrouck House and offers an amazing view overlooking the Hudson River. A fun fact is that the Caldwell family was instrumental in the planning of the Hasbrouck House becoming a historical site and national monument! We would love to share our amazing history with you – just ask the next time you are staying with us!
You can enjoy a guided tour of the historic Hasbrouck House, which is furnished with pieces reflective of when Washington used it from April 1782 to August of 1783. There is also self-guided access to the museum building, which includes two floors of exhibits.
The Tower of Victory was originally constructed between 1883 and 1887 to celebrate the 100th anniversary of the end of the Revolutionary War. It sustained some damage in a hurricane and has finally been restored 70 years later. Visitors will now be able to climb to the top of the tower for rooftop viewing of some of the best views of the Hudson River and the Highlands. It's a unique opportunity to take part in a bit of history during this ribbon cutting ceremony and be one of the first at the top of the newly restored tower.
Book your next getaway to the Hudson Valley today. Whether you are a history buff, foodie, music lover, wine aficionado, or antique shopper, there is something here for everyone!