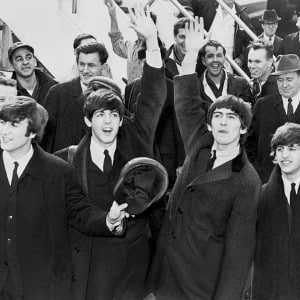 Summertime….and the living is easy! Ok, the first day of summer is not officially here yet but we aren't going to apologize for being so excited for another amazing season in the Hudson Valley! Since we know many of you are planners, we want to get the news out many of the fun things happening this summer so check our blog often. Better, yet go to our homepage and sign up for our newsletter so you won't miss a beat with all that is happening in our area and at the Caldwell House! The Palaia Winery nearby has two summer festivals happening soon so keep reading below for more details.
The Palaia Winery, located just 10 short minutes from us, is a family operated business with a great vibe and atmosphere. They offer wine, wine slushies, craft beer, NYS spirits, hard cider and more, plus delicious food in their small café. Their tasting room is in a 200-year old barn and you can find live music all weekend long. It's a great place to spend an afternoon during your stay with us. They are also offering two fun festivals this summer we think you might enjoy.
First is the 5th annual Celtic Fest happening June 15th from 12-6pm. The AOH pipers will start he festival with a parade and then you can spend the afternoon visiting all of the vendors on site and sampling your way through beer, wine, mead, cider, and Irish and American food. The Celtic Warriors on horseback will be putting on a "battle" show and step dancers will liven things up with a special performance. Admission is $10 for the day.
Second, a change in musical direction from Celtic music to the Beatles brings us to their Beatles Festival happening July 13th. Also offering delicious food and drink to sample, this event also brings a musical lineup including Rob Schiff, Swamp Fox, The TWD Band and the "Penny Lane Band" as the headlining act. It's going to be a fun one! Admission is also $10 for the day.
Come see for yourself with the Hudson Valley is a repeat getaway destination for so many people around the country! The sun is shining, the weather is warming and our home is open to you! Book direct online today.