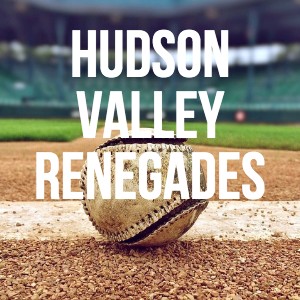 What should we do today? That's a question we often hear during breakfast as guests are encouraged to ask us for our favorite things to do nearby. It's a hard question to answer as the possibilities are endless! Whether you are looking for adventure or relaxing activities there truly is something for everyone and for the baseball fan, the Hudson Valley Renegades are the way to go. There are many home games coming up so pick a weekend and come on over!
The Renegades are a minor league baseball team but make no assumptions, while not a major league, these games are a ton of fun! This team is affiliated with the Tampa Bay Rays and play at the Dutchess Stadium in Wappingers Falls, New York. Just a 20-minute drive with a hop over the river and you are there making it a great activity for guests at our bed and breakfast. Start the day first with an amazing gourmet breakfast in the Great Room" in our Connemara House. Our breakfasts consist of three large, delicious courses, all homemade with love.
Since most home games are in the evening you'll have the day to explore. We encourage checking out the Storm King Art Center, or Cold Spring-on-Hudson, which contains "Main Street America" Antiques Stores. Grab an early dinner at Blu Pointe, which offers amazing views of the Hudson River or Bella Luna Ristorante Italiano, a fabulous Italian Restaurant just 4 short miles away. Then off to the game! Click here to see all of the home game options for July. The Renegades also offer a variety of birthday party packages, picnics, luxury suites, and of course, individual game seats.
Book your next getaway online today – booking direct through our website guarantees best rates and service! We are excited for all that the summer has in store – don't miss taking a trip to the beautiful Hudson Valley.