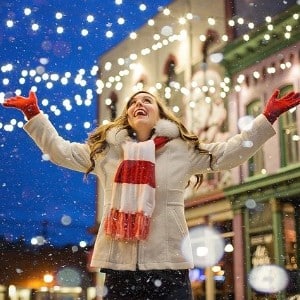 We know that some of you are planners and some of you carry more of the procrastinator trait. The holiday season can be difficult as it always seems to creep up on us quicker than we expect. And in the midst of Thanksgiving we all try to get ahead for the Christmas season. Planning ahead, developing a budget, decluttering, and making reservations now for holiday travel are just a few ways to keep stress at bay. If you are looking for a quick getaway to start the holiday season we'd love to have you come stay at our bed and breakfast. While here, you can also enjoy events such as the Greenwood Lake Holiday Festival.
The Village of Greenwood Lake will be kicking off the holiday season on Sunday, December 1st with their 6th annual Holiday Festival. This has become a favorite for both locals and visitors to stir up some holiday cheer and get a jumpstart on holiday shopping. Stop in at the Greenwood Lake Community Center between 1pm and 6pm. There will be a ton of activities for the family including a photo scavenger hunt and holiday music by the fire. There will be delicious food, hot chocolate and adult beverages at the bar area. A variety of local vendors will be on hand so you can do some shopping and of course, no holiday festival is complete without a visit from Santa! The Big Man himself will be on hand for picture taking all day. To top off the day, the Village will be holding some performances leading into the Christmas Tree Lighting.
When it is all said and done, you can retreat to our bed and breakfast for some relaxing games in the Living Room, or perhaps a glass of wine and conversation with your loved one by the fire in our parlor. There are many "quiet spaces" on our property where you can escape the hustle and bustle that often comes during this busy season. Book your stay with us online or contact us anytime for further information.